SAP BusinessObjects Training
Our certified SAP BusinessObjects training team can deliver courses and workshops remotely or in your offices around the country. We also provide devices with BusinessObjects training software installed, as well as training manuals and certifications to complete our cost-effective training package.
All of our training is priced at a significant discount to that offered directly by SAP, so you can benefit from both convenience and price.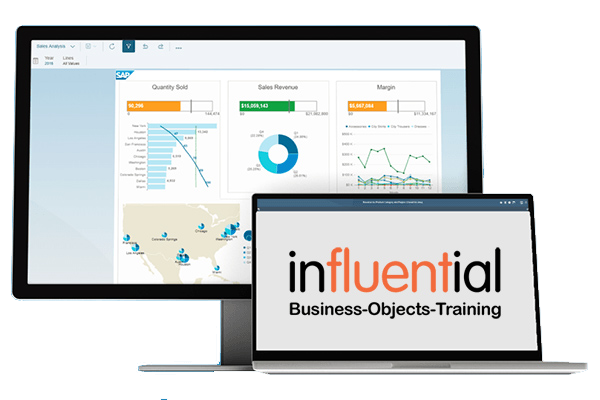 Tailored Delivery Improves Results
Your business needs training delivered in the right way, so you can unlock the real potential of your business intelligence solution and maximise user adoption.
Whether it is SAP BusinessObjects, data warehousing, generic Business Intelligence and data warehouse, or generic BI and data visualisation training, we can offer training tailored to any level of your enterprise.
Training delivery options
We offer different delivery options to suit your learning styles and preferences. If you're looking to train multiple staff, we can arrange classroom-style training.
Virtual Training
Seamless interaction from the classroom in any location.
Private Training
Specific to your company, at your workplace or ours.
Customised Training
Out with the generic data and built using your own environments.