Exceed with Expert SAP BusinessObjects Consulting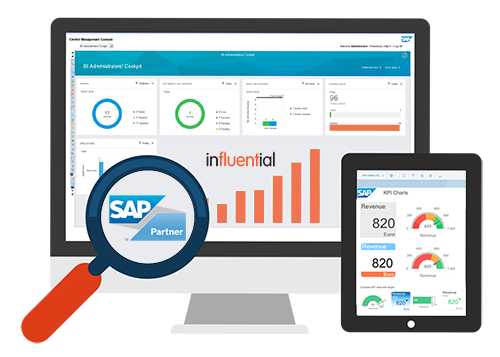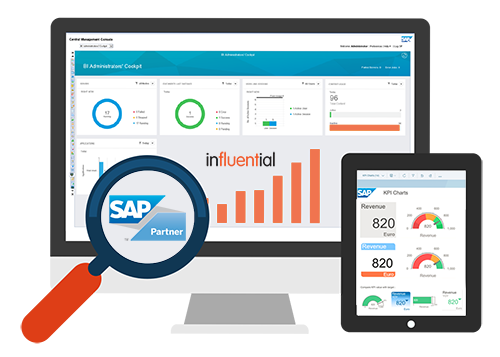 Influential takes its work in SAP BusinessObjects consulting as seriously as you take your business.
Every customer is unique, and each receives a bespoke BusinessObjects consultancy service.
By choosing Influential, you benefit from a stress-free, productive process you can count on to grow your business.
Our unique approach to BusinessObjects project consultancy reduces both costs and timescales.
To improve the quantity and quality of your business, Influential focuses on the three key elements that business intelligence must demand:
Data Availability – Data is only useful if you can access it.
Data Reliability – Data is only reliable if you know its accuracy.
Data Completeness – Data is only informative if it covers the whole issue.
Influential Software: Trusted
today
by clients in a broad range of sectors:
The core features of our SAP BusinessObjects Consulting service are:
Defining your strategy
Influential's strategy consultancy services integrate the pillars of strategy management: goals, initiatives, and key performance indicators. Defining this trio of factors gives your business the power to hone your decision making and capture your targets.
Creating your Business Intelligence roadmap
Once your strategy is clearly defined, the path to reach it can then be plotted. Influential uses a step-by-step process which, if followed correctly, will guide your business from goal to result.
Goal – Decide on your the business goal and IT goal, aligning your business intelligence goal with the business's overall goal
Current State – Use a clear representation to show the current architecture or process that the business is using to access data for reports and analysis.
Challenges – List the challenges that the business faces when accessing data.
Objective – Define your objectives by relating them to what your plan to overcome your business challenges, as well as pinpointing your criteria for success and how you will track progress.
Future State – Referring to levels of analytics, create a representation of the future end-state architecture alongside the future end-state business process.
Plan – Develop a plan, composed of a timeline, schedule, and milestones, that shows the approach you will take in developing the business intelligence infrastructure.
Risks – State the potential risks of the process and your mitigation and contingency plans to counteract these.
Performing your personal review and audit
Influential's audit will provide clients with the information necessary to ensure efficiency across all systems and avoid potentially damaging outages. By advising clients on new features and products and how they could fit into their deployment plans, Influential offers practical recommendations for the present and the future.
Leading UK SAP Gold Partner BusinessObjects Consulting Company in London, Kent & Edinburgh
Our consultants all have 15 years of experience with SAP BusinessObjects and are based across the UK, including in these locations:
BusinessObjects Consulting London – Our core Business Intelligence team based at 30 St. Mary Axe (the Gherkin)
BusinessObjects Consulting in Kent – Focused on Business Intelligence Support & Maintenance Consultancy
BusinessObjects Consulting in Edinburgh – Our leading BusinessObjects Consultancy Sales team
BusinessObjects Influential